Removing Gem Tourmalines from a Crystal Pocket at the Himalaya Mine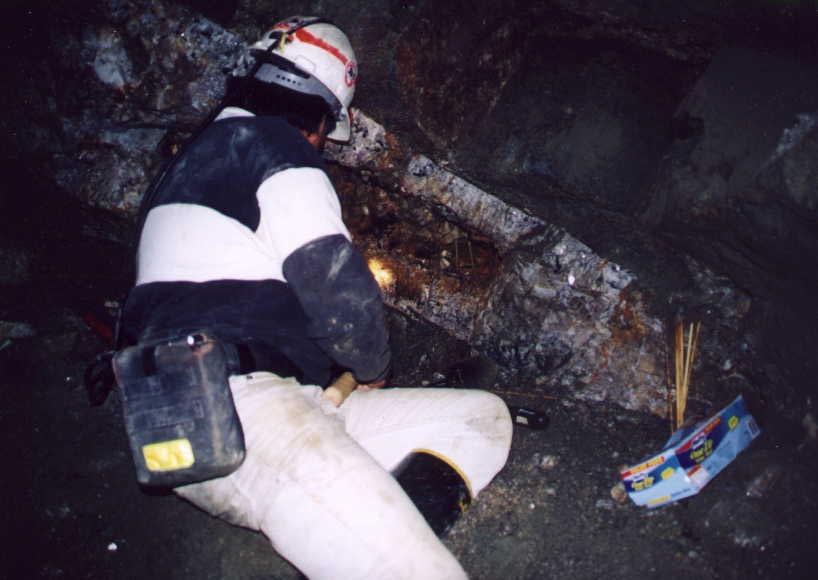 Expert pegmatite miner Benjamin removes gem tourmaline from a pocket at the Himalaya Mine in San Diego County.
The dike is the white rock running diagonally through the picture. The crystal pocket is to his right, and extends
for several feet. Bamboo skewers are used to explore the pocket and remove crystals from the sticky mud
without damaging them. They are then wrapped carefully and placed in plastic bags.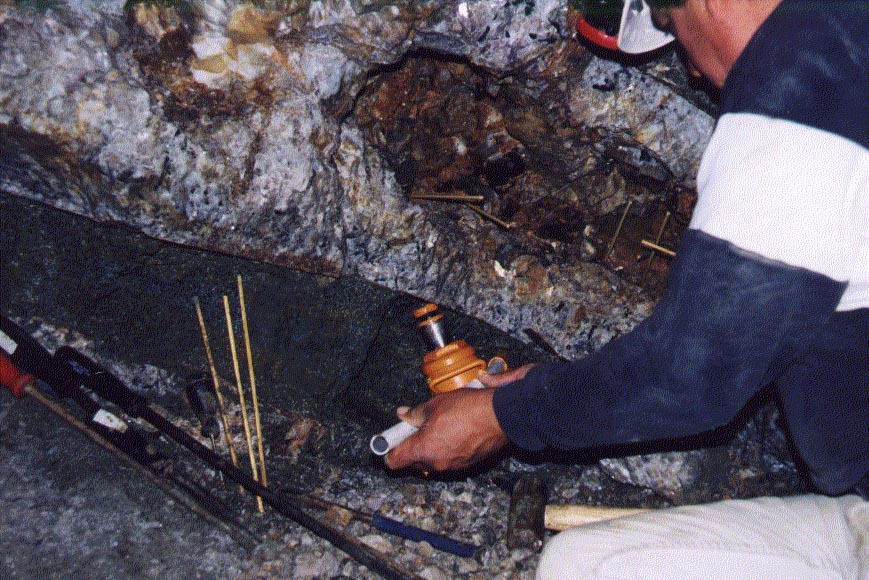 Here Benjamin is placing a hydraulic jack underneath the dike, to remove a portion of the wall of the pocket.
Back to The Pegmatite Page Top
Any questions or comments? Please send them to Jim Means at
jmeans@home.com